Turkey and Cheese Potato Cakes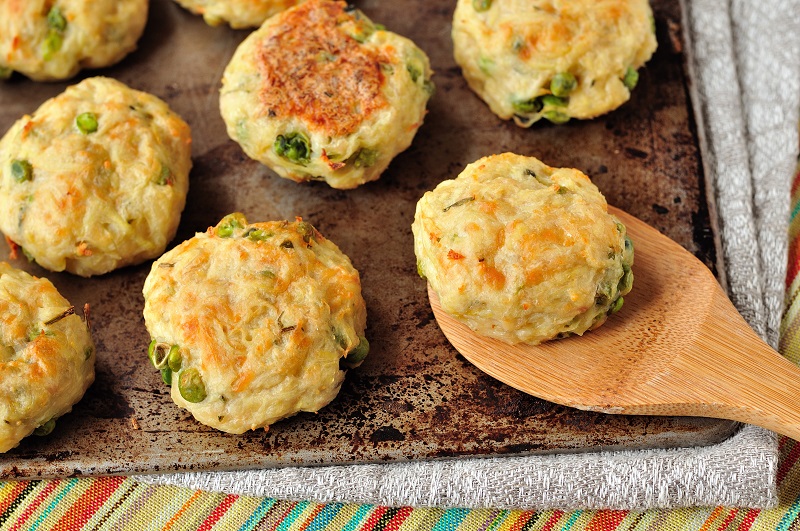 Ingredients
800g potatoes
200g diced turkey – small squares no bigger than 1cm big
1 egg
4 spring onions thinly sliced
1.5 teaspoons English mustard
100g frozen peas
200g leftover cheese
handful flat-leaf parsley
80g dried breadcrumbs
olive oil
black pepper
salt
How to make it
These turkey and cheese potato cakes are the perfect recipe to use up your Christmas leftovers. You can use any of your remaining Christmas cheese but for perfection it's best to use Gruyère and Cheddar.
Peel and cut potatoes and bring to boil with a pinch of salt
Boil for around 15 minutes
Drain and mash, leaving the potatoes quite chunky
In a tupperware jug, place the frozen peas in water and microwave for 2 minutes until not frozen
In a separate bowl combine the cooked turkey,egg, peas, spring onions, parsley, mustard and cheese
Add the potatoes, season and stir
Take a walnut sized handful and shape into patties – about an inch thick
Place the breadcrumbs in a shallow dish and lightly coat each cake
Heat some oil in a non-stick frying pan, heat on medium
Cook the cheese potato cakes in batches until golden and warmed through
Other recipes:
The classic post-Christmas turkey sandwich, with an upgrade! The warm toast, Brie de Meaux AOC and cranberry sauce will make you crave turkey all over again.
Liven up your cheeseboard this Christmas with your own moreish, savoury crackers using Montgomery's Cheddar – a world-class, hand-made Cheddar with a distinctive flavour.