Turkey, Cranberry and Brie Sandwich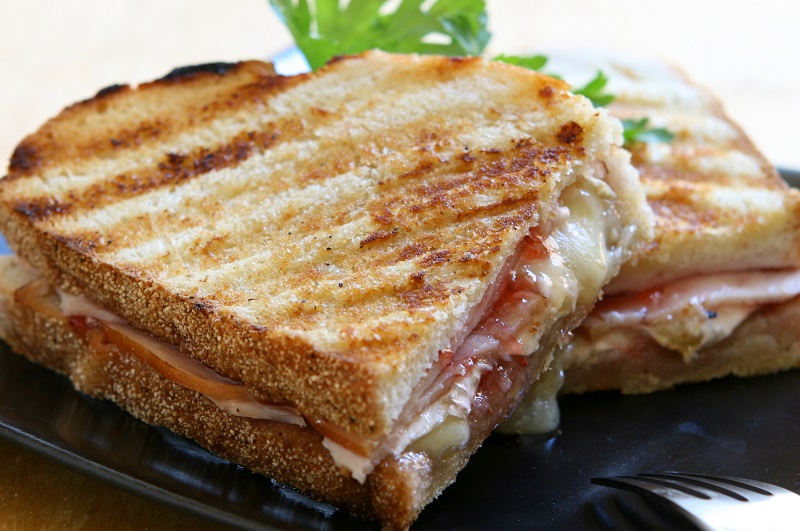 Ingredients
2 slices of toast
80g turkey
20g Cranberry Sauce
How to make it
The classic post-Christmas turkey Brie sandwich, with an upgrade! The warm toast, Brie de Meaux AOC and cranberry sauce will make you crave turkey all over again.
Lightly toast or grill the bread
Add slices of turkey
Add slices of brie
Spoon cranberry sauce on top – not too much
Place back under the grill until bread is well toasted and brie is bubbling
If you have a grill machine this will work exceptionally well – place all the ingredients in non toasted bread and then close the grip
Serve and enjoy!
If you like the idea of a Brie sandwich try it with beetroot and chilli jam in this recipe. An alternative option is this Goat's Cheese and Caramelised Red Onion on Toast recipe.
Other recipes:
What could be more delicious and inviting than a warm and gooey cheese pastry? These filo bites look incredible and taste sensational, especially when you use Brie de Meaux AOC for a truly authentic taste.
These small bruschetta bites are real party-pleasers, and great for lunch too. The brie with blackberry and honey combination is a chef classic! Make them with Brie de Meaux AOC and they'll be exquisite.
We love this recipe from Milk Made, where oozing brie meets sweet, fattened figs. This tart is neither very sweet nor very savoury. You could serve it for lunch with a green salad, or for dessert with sweet yogurt.