Grilled cheesy mushrooms with Sparkenhoe Red Leicester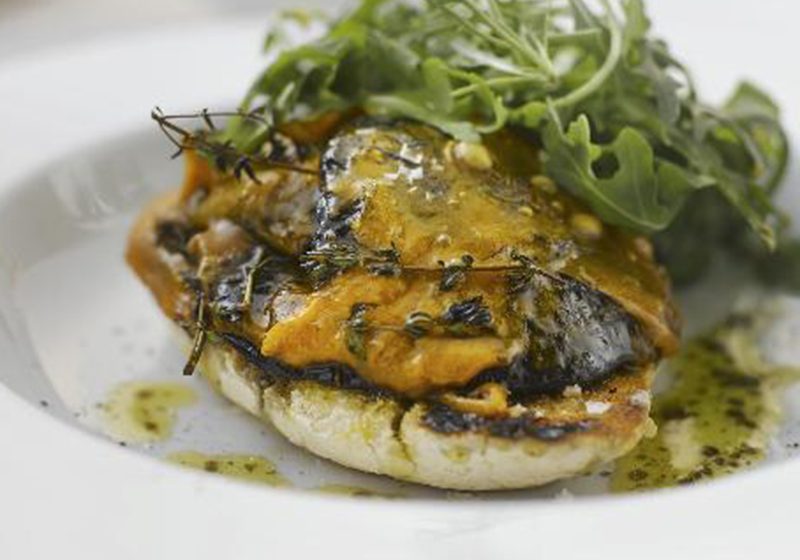 Ingredients
Serves: 4
2 x soda farls cut in half
1kg field mushrooms
250g Sparkenhoe Red Leicester
A sprig Thyme
1 lemon, zested and juiced
Extra virgin olive oil for drizzling
A small bag of rocket
Salt and pepper
How to make it
A vegetarian's dream – cheesy mushrooms using sharp and tangy Sparkenhoe Red Leicester. Adds flavour and colour!
1. Preheat oven to 220 degrees C.
2. Cut stalks out of mushrooms and lay on a baking tray, and sprinkle over lemon zest and juice, thyme, olive oil, salt and pepper.
3. Place in top of over for 10 – 15 minutes until mushrooms have halved in size.
4. Place the Sparkenhoe Red Leicester over the top of the mushrooms and bake in oven until melted.
5. In the meantime, toast the soda farls and divide between 4 plates.
6. When mushrooms are cooked, placed on soda farls.
7. Drizzle any liquid that has collected in the tray onto the cheesy mushrooms, finish with rocket, extra virgin olive oil and salt and pepper.
Other recipes
This Gorgonzola Pasta Bake has a crusty walnut and bread topping which makes it like a crumble. With added vegetables it's a great dinner option for the whole family.
These three cheese topped mushrooms are all in the Bath Organic Selection Box. Together they make a gorgeous mouthful packed with complex flavours.
Frittatas are a great way of using up ends of cooked meats, herbs and cheese in your fridge. We've used Le Gruyere in this recipe for it's depth of flavour and perfection when melted, but if you need to swap in another cheese it'll be just as tasty!