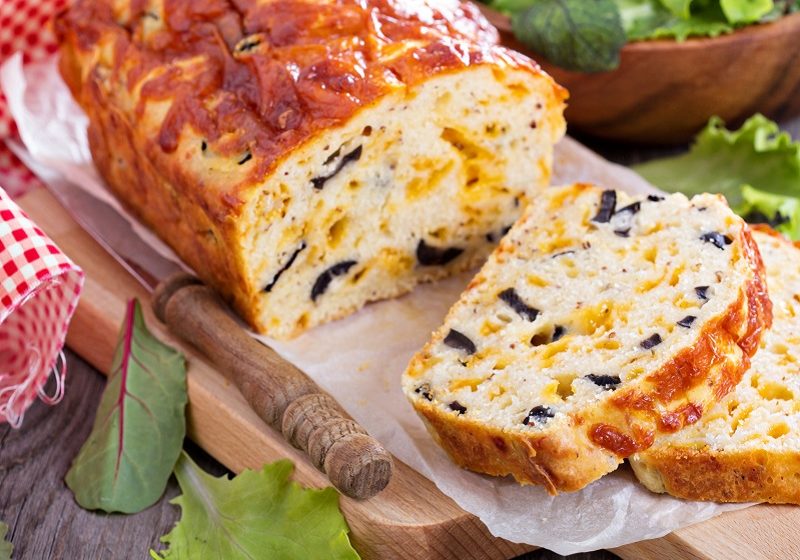 Ingredients
Serves 6
Handful of black olives
85g Cheddar (try Wookey Hole Cave Aged Cheddar)
500g plain flour
1 tbsp baking powder
1/2 tsp cayenne pepper
salt and pepper
110g Reblochon AOC, cubed
handful freshly chopped herbs
225ml milk
40g butter, melted
1 large egg
175ml crème fraîche
How to make it
Reblochon AOC has a wonderful creamy nutty taste which works incredibly well in a loaf, especially alongside salty olives. This is a very versatile recipe, you could add bacon lardons, mushrooms, herbs, anything you like really! It's a great 'cake' for those not keen on sweet treats.
Preheat the oven to 180°C/160°C fan/Gas 4.
Grease a loaf tin and sprinkle grated cheddar evenly over the base
Rinse your olives then pit, dry and chop coarsely
Mix in a bowl the flour, baking powder, seasoning, Reblochon, herbs and olives
In another bowl or jug whisk up milk, melted butter, egg and crème fraîche
fold the wet mixture into the dry using a spatula until just mixed, still thick and sticky – stop when it's just combined
Turn the mixture into the loaf tin and sprinkle more grated cheddar over the top
Bake for approx 45 minutes or until the skewer comes out clean (be aware that there will always be runny cheese on the skewer)
Cool for 10 mins and serve warm.