Gorgonzola Dolce – the world's oldest blue cheese?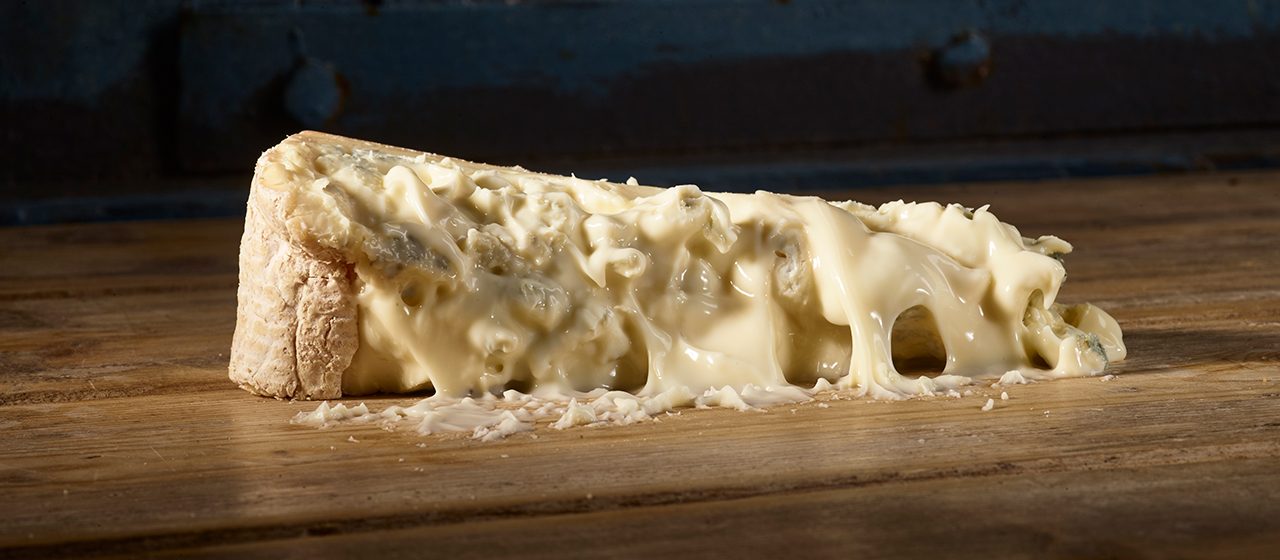 879AD
Gorgonzola is one of the world's oldest blue cheeses. It is said that for centuries the cheese was produced in Gorgonzola, near Milan, dating back to 879AD. Others say that it was first produced in Pasturo Nella Valsassina which was a famous area for making cheese in their excellent natural caves.
Today, it can be made in both Lombardy and Piedmont regions of Italy and enjoys a protected geographical status or 'DOP' or Denominazione di Origine Protetta. It's made using whole cow's milk, resulting in a creamy and sweet flavour. It's aged for three to four months, and the variety created depends on its age. The earlier cheeses are called 'Dolce' and the more mature is called 'Piccante'.
The 'Sweeter' version
We sell Gorgonzola Dolce DOP, the creamier and sweeter version. In Italy it's often referred to as 'Stracchio' from the Italian for 'tired' which is what the cows are from being milked in the course of their huge autumn and spring walks to and from seasonal pastures. The cows rest in the Lombardy town of Gorgonzola, resulting in Gorgonzola being flush with milk twice a year, historically the excess was used to make cheese.
Use in recipes
Gorgonzola is an exceptionally versatile cheese. Used often in risottos, on pizzas or with pasta.We have a number of ideas in our recipe book using Gorgonzola, such as Broccoli and Cheese Soufflé, Chicken and Blue Cheese Tortellini and Dolce Blue Cheese Dressing.
It is also delicious by itself and complements a cheeseboard well, pairing wonderfully with grapes. Its flavour is a little milder than other blue cheeses and as such has a more universal appeal.
We sell Gorgonzola as an individual cheese, as part of the Italian Cheese Selection Box, and will also feature in upcoming Pong Cheese Club Subscription boxes.