Pumpkin and Taleggio Bake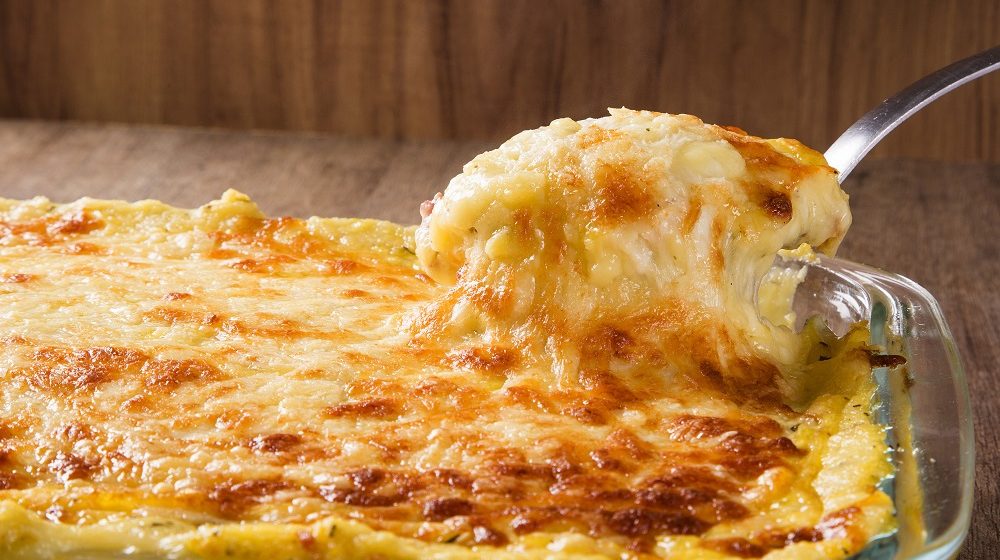 Ingredients
450g New potatoes, halved
450g Pumpkin, peeled and thinly sliced
1 large onion, finely sliced
Salt and Pepper
200g Taleggio cheese
300ml Crème fraîche
How to make it
When pumpkins are in season it's always a joy to be able to actually use it for cooking, not just carving! Try this wintery warming Taleggio bake with delicious and buttery potatoes, and slices of Italian cheese.
Preheat oven to 220°C (200°C fan oven) gas mark 7.
Boil the potatoes, pumpkin and onion together in salted water, for approx 3-4 minutes.
Drain off the excess liquid and add to a shallow casserole dish. roughly mix in slices of Taleggio.
Beat a little cold water into the crème fraîche making a thick pouring consistency. Season with pepper then poor over the vegetables.
Place in the oven and cook, uncovered, for 40-50 minutes, or until bubbling and golden, and so that the potatoes feel tender.
Serve the Taleggio bake with some steamed winter greens.
Other Taleggio recipes:
A retro classic with it's party hat on, these mini Cordon Bleus are a showstopper. Ensure you make enough because they will be the first party canapé to go!
These Spinach and Pecorino Stuffed Aubergines are a great meat-free dinner option because they're absolutely packed with flavour. They look really elegant too with their wonderful purple skins. Make sure you choose big fat aubergines to get as much mixture in as possible!
This gorgeously gooey bread makes a great accompaniment for a selection of antipasti.