Leek and Camembert Risotto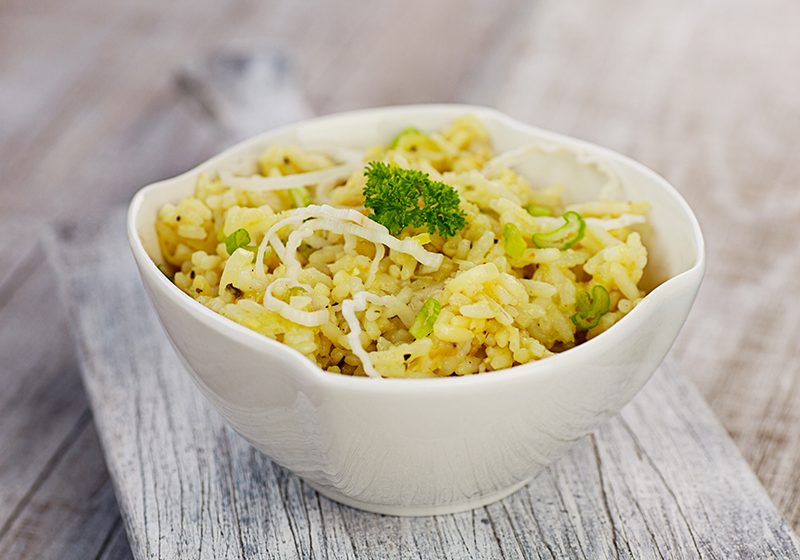 Ingredients
(Serves 4)
50g butter
2 leeks
2 cloves garlic
1 tsp dried oregano
225g arborio rice
900ml chicken stock
225g Camembert de Normandie AOC
How to make it
This camembert Risotto is a rich and comforting take on an Italian classic with gentle leeks and creamy cheese.
Melt the butter in a pan and gently fry the sliced leeks and garlic until soft. Stir in the oregano and rice and mix well together. Add, one ladleful at a time, the stock until absorbed into the rice.
Stir occasionally until the moisture is completely soaked up (about 20 mins), or until the rice still has a bite to it. Break up the Camembert into chunks and stir in just before serving and season.
To make it a bigger meal you could serve the camembert Risotto with a grilled shrimp or seared scallops.
Other recipes
If you want a meat-based risotto option how about Chargrilled chicken and asparagus risotto with Wyfe Of Bath?
If you have a hankering for pastry, try this Camembert AOC and Smoked Salmon en croute
There are plenty of cheeses that are perfection simply baked in the oven, but Camembert is surely the best!
What is better than deep fried, warm and gooey cheese? Serve as a starter or as smaller wedges for parties with a side of Tracklements Sticky Fig Relish and they'll be the star of the show. Just ensure you make enough!