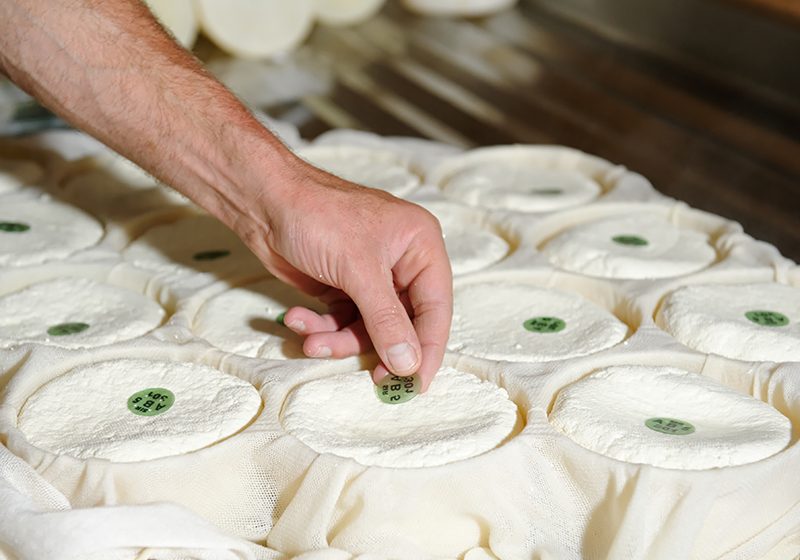 With the season of school and learning upon us, we think it's the perfect time to make a new cheese discovery. Here's a collection of some of our most interesting and lesser known cheeses together with some further new information about them. Begin your cheese discovery below by learning more about some selected cheeses.
Cheese Discovery
Whether it's your first foray into cheese or you're a cheese connoisseur, there's always a new cheese to discover. We've selected the cheeses below for their uniqueness, their interesting histories or production techniques, or for the simple fact that they need to be discovered by you! Click on a cheese to find out more about each.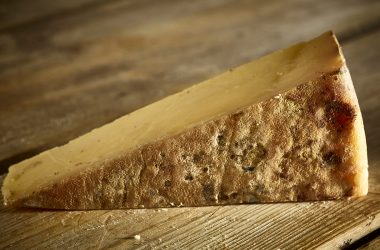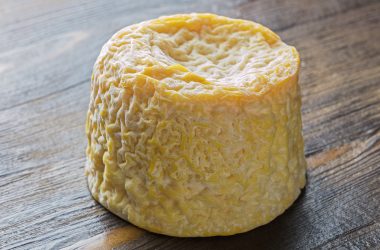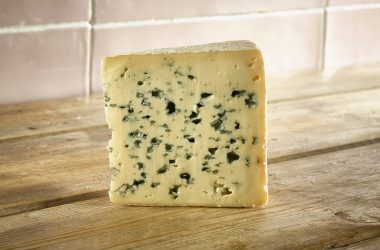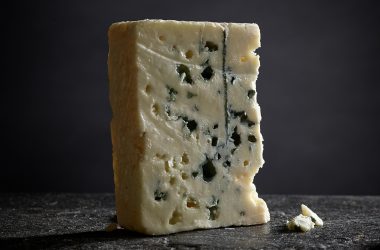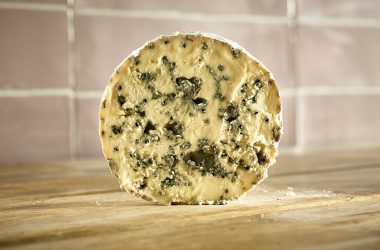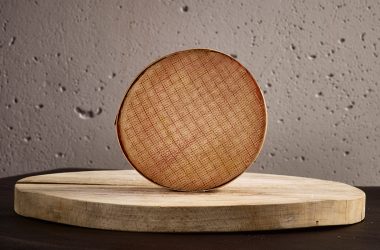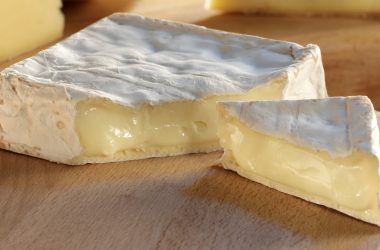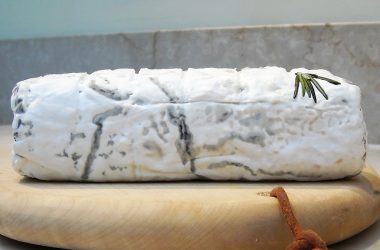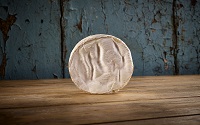 Langres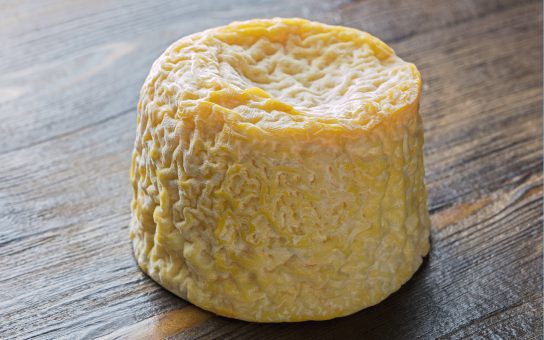 Langres is from the Champagne region of France and has an AOC designation. This cheese almost disappeared in the 20th-century but has been revived with traditional recipes.
The cheese is brushed with the local eau-de-vie Marc de Bourgogne, which gives it the orangey colour and rich flavour.
It is less pungent than the famously aromatic Epoisses, which makes it a great little discovery in a cheese foray. We love it for its distinct shape which can be filled with champagne for a decadent finish.
Langres is so good that we've included it in a number of our gift boxes: The French Selection Box, The Connoisseur Gift Box for Him and The New Mum's Box of Indulgence.
Bleu d'Auvergne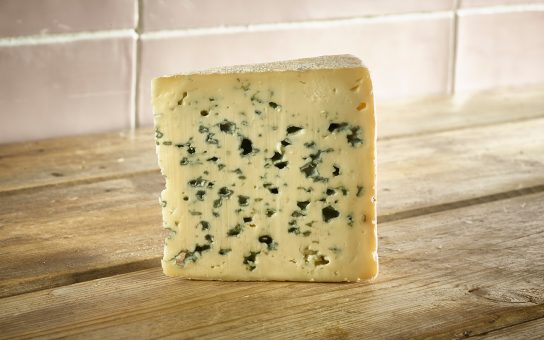 Bleu d'Auvergne is a French blue cheese that comes from the rural and mountainous Auvergne region of France.
It was developed in the mid-1850s by a French cheesemaker named Antoine Roussel. His cheese experiments led him to apply rye bread mould to create veining, and pricked the curd to allow the mould to enter. It was then aged for 4 weeks which is a relatively short period of ageing for a blue cheese. The technique was a success and spread through the production of cheese in France.
It is one of the few French cheeses to receive an AOC (Appellation d'origine contrôlée) which recognises it's unique production technique and provenance.
Bleu d'Auvergne is less salted than other blue cheeses so it tends to have a creamier, more buttery flavour and more moist texture.
We've include Bleu d'Auvergne in our Best Mum in the World Box.
Montgomery Cheddar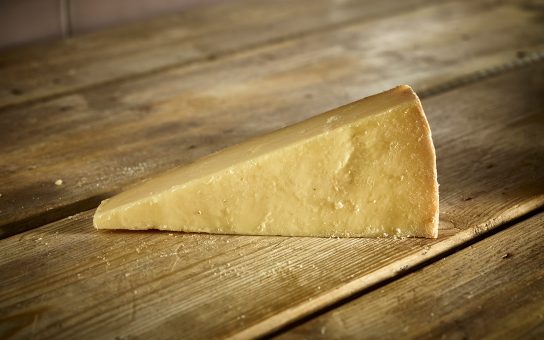 Montgomery's Cheddar is the epitome of traditional, handmade, unpasteurised Somerset cheddar. It's deep, rich, nutty flavours have won worldwide acclaim.
The awards it's won is a formidable list, it includes The James Aldridge Memorial Trophy 2002, British Cheese Awards in 1996, 1997, 1999, 2001, 2004, 2005, 2006, 2008, 2010, The World Cheese Awards in 2005, 2006, 2007, 2008, the Taste of Somerset Awards in 2009 and 2010.
It's been made at Woolston Manor Farm for over 3 generations of the Montgomery Family. It's flavour can vary from batch to batch so it's worth "discovering" multiple times!
Montgomery's Cheddar can be found in our English Selection Box.
Roquefort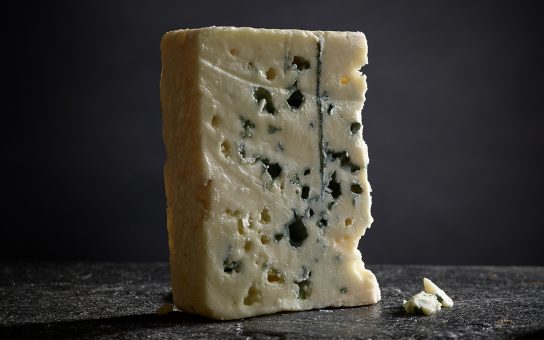 Nobody who has ever eaten cheese needs an introduction to this hugely important French blue cheese but you may not have heard the legend of its discovery: a young farmer was distracted from his ewes' milk cheese sandwich by a beautiful girl walking in the distance. He chased after her and left his meal in a nearby cave. After presumably quite a successful encounter, he returned a few months later, and the mould (Penicillium Roqueforti) had transformed his plain cheese into Roquefort!
Roquefort is known in France as the king of cheeses and we have to agree, it has a tangy flavour, crumbly texture and a salty aftertaste from its exterior. A must try for a cheese adventure.
Try our French Superieur Selection Box which contains Roquefort along with other incredible French cheeses.
Perl Las Blue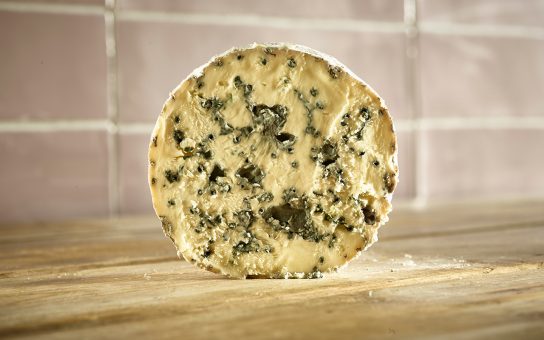 We've included Perl Las Blue simply because many people wouldn't associate blue cheese with Wales, but in fact Perl Las Blue is one of the most surprisingly delicious blues you may ever taste.
Perl Last Blue is made by the Welsh family business Caws Cenarth. The family draw on a six generation tradition of cheesemaking and a reputation for its creamy, fresh-flavoured Caerffili.
Perl Las Blue has local sea salt rubbed on the rind which gives a less salty flavour than other blue cheeses you may have tried, making it a great introductory blue.
Try Perl Las Blue as part of our Vegetarian Cheese Lover's Box (the mini version) or our Vegetarian Cheese Lover's Deluxe Box.
Stinking Bishop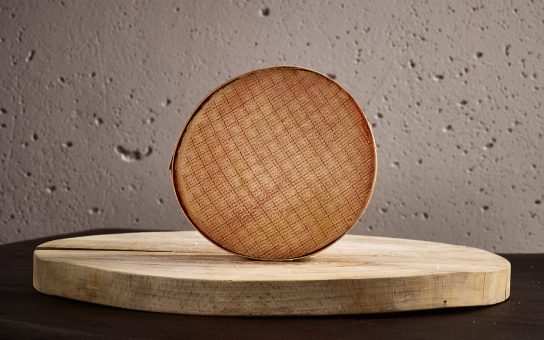 In 1972 the population of Gloucester breed heifers in the world was down to just 68. Farmer and cheesemaker Charles Martell bought up many of these cows and began to produce cheese to promote the Gloucester Breed. It's washed in Perry from the local Stinking Bishop pear giving it its distinctive yellow/orange rind.
You may have heard of the cheese as it appeared in Wallace & Gromit: The Curse of the Were-Rabbit, in which its pungent smell was used to revive Wallace from the dead.
This special handmade cheese is an essential discovery for any cheese connoisseur.
We've included Stinking Bishop in our English Selection Box, and The Connoisseur Gift Box for Him.
Bath Soft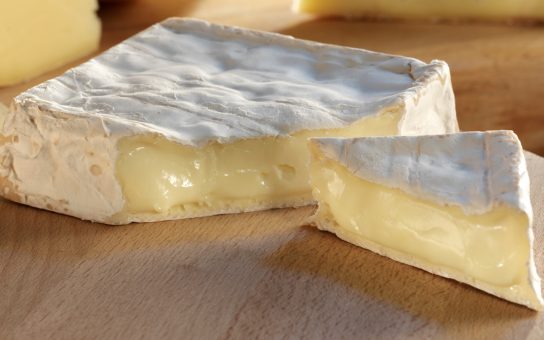 Park Farm near Bath has a rich history, the lands have been farmed for centuries. It was well known in the 18th and 19th centuries for its cheeses and was even mentioned in a letter from Admiral Lord Nelson to his father in 1801.
In more recent years Graham Padfield has revived the old cheese making process now making a wide range of cheeses including Bath Blue, Bath Soft, and their Wyfe of Bath which is a little like both cheddar and Edam, very unique.
We want to mention the Bath Soft as this is often people's favourite, a brie-style cheese with a white bloomy rind and creamy, lemony centre.
Try the entire Bath Soft Cheese range with our Bath Organic Cheese Selection Box.
Bosworth Ash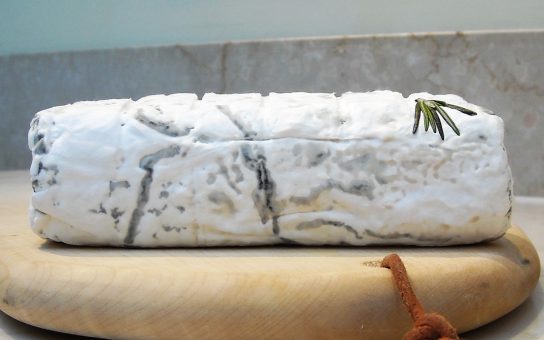 Bosworth Ash Log is a goat's cheese made by Innes Cheese at Highfields Dairy in Staffordshire. Their herd started in 1987 with just 100 goats, they now have a herd of 350 including breads British Saanen, British Toggenburg, British Alpine and Golden Guernsey goats. The herd is fed on a diet including their own hay, made without the use of artificial fertilisers or pesticides.
The cheesemaking process starts immediately after milking whilst the milk is still warm. It's ripened overnight using their own whey as a starter culture. Morning and evening milk is then mixed and poured into small buckets to give the best quality curd. They add a small amount of animal rennet and allow the curd to form slowly, eventually ladled into moulds to drain ready for salting.
The cheeses are rolled in salted ash giving its rind flavour. It has a clean, bright and earthy flavour which balances smooth with firm textures. It looks and tastes phenomenal. if you're looking for a lovely, creamy goat's cheese, this is the one to try.
Try Bosworth Ash as part of The Connoisseur Gift Box or The Classic Cheese Gift Box for Him
Camembert de Normandie AOC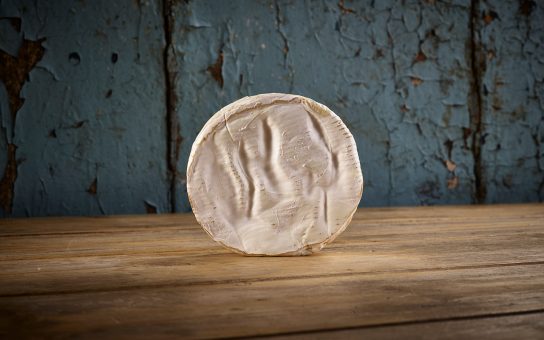 You may think you know Camembert, but you can't possibly if you've not tried the original AOC version. There's a reason this is the most copied cheese in the world – it's amazing and so superior to its copies it will seem like a different cheese altogether.
Camembert de Normandie AOC is required by law to be made only with unpasteurised milk which distinguishes itself from any supermarket version. It was rumoured to be first made by a farmer in Normandy in 1791 who followed advice from a priest who came from Brie, so these two famous cheeses have the same origins.
This cheese discovery was famously issued to French troops during World War 1 and has become part of the French culture as a result. We now enjoy it all over the world and is one of the most celebrated cheeses of our age. If you love Camembert, make sure you try the Camembert de Normandie AOC.
Camembert de Normandie AOC is part of The Classic Cheese Gift Box for Him and The French Selection Box.